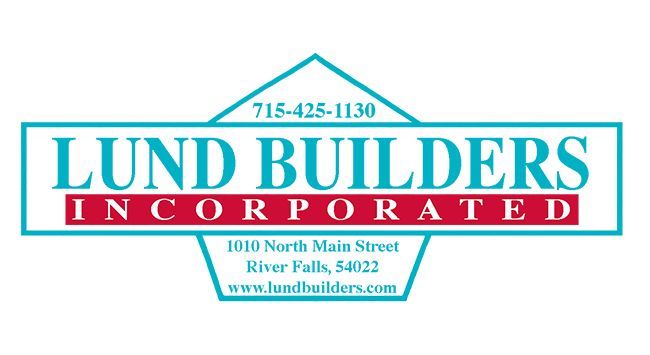 References & Testimonials
Dear Todd, Tami, and all who are part of Lund Builders,
"Thank You" seems too small for the gratitude that we wish to express.  You took a few dreams and a great deal of hope to give us a beautiful home and an amazing experience.  We are thrilled with all of the small details that represent quality throughout the house.  The house is well built and a beautiful space to live. You treated us with great respect, maintaining the balance between our desires and your experience.  You gave advice and recommendations on all of the things we did not know, while honoring our preferences and budget.  We wish you every success and enthusiastically recommend you to anyone wanting a quality built home.
Thank you,
– Evelyn and Dale
Hi Todd and Tammy and all of the employees at Lund builders:
I wanted to take this opportunity to say thank you for building my home. Being that this is the 3rd home I have undergone this process with, this was by far, the most pleasant experience I have had in working with a builder. From the professionalism, to the advice, to the craftsmanship, to the employees, I would recommend Lund builders to everyone. When working with the staff, everyone was extremely helpful, cheerful and courteous. I feel I got an excellent product for the price and you were more than fair with everything. The vendors were helpful and just as professional. The experience was actually fun and you took all the stress away. I never once felt I had to worry about anything. Again, everyone at Lund builders was simply awesome and I feel very blessed to have worked with you all. Thank you for everything Todd and may God bless you and the Lund family.
Thank you 🙂
 – Kobie
We had our home built by Lund Builders 10 years ago and their service was so awesome we felt like we were the only customers they had. From choosing the building site on our property to the final choices for the interior, everyone at Lund Builders was a pleasure to work with. With that in mind, it was a no brainer who to call when I needed another building project done, I didn't hesitate to pick up the phone and contact Todd. He promptly came out to listen to what I needed done. I also told him there was a time frame I needed to have it done in. He replied I'm pretty sure I can make this happen, let me talk to the crew and I will call you this evening. I received his call and he told me what I was hoping to hear, it's a go! These guys not only got started on time, but finished ahead of schedule. So if you're looking for quality work and a builder who won't let you down, pick up the phone and give Todd a call. He's the man with the awesome crew on hand!
– Herman and Sharon
Todd, Once again you guys have come through. Doing that extra work, that most people would not do in today's world. You continue to stand behind your work as you have ever since we've known you, and taken time out of your busy schedule to make things right. Thanks again!
– Doug and Jan
Dear Lund Builders, We just wanted to pass along how much we love our home. We have received many, many compliments and when we had an assessor come to look they asked who built our home. When we answered Lund Builders, she said then she had no worries at all, you guys always build quality homes!
– Jim and Annette
Dear Todd, Thank you for building Tim and Mandy's house for them. Nine years later and you are still the only builder we trust.
– Jim and Elaine
Dear Todd, I wanted to take this opportunity to tell you and the rest of your staff about the wonderful experience we have had in working with you over the past several years as we planned our home, began construction and then moved in. The numerous drafts of our home and the meetings scheduled around our work schedules were the first indication that you and your staff were ready to go the extra mile to make, what can be a stressful time, into a concerted effort to build the home that my wife and I envisioned. The terrific assistance of Tami and Kara as my wife began selecting lighting and plumbing fixtures was invaluable and truly reflects the character of the home we wanted to build. From the foundation crew to the framing crew and all the way through the finish carpentry crew, everyone was helpful in answering our questions and addressing any concerns we brought forward. Your execution and the timing of all the phases of the overall building process were seamless as one process ended as another began. Construction began on the date we requested and we moved into our home on schedule. We have a beautiful, finely crafted home for our children and our guests to enjoy. Joyce and I don't feel we could have selected a finer company to work with and we truly thank you for our beautiful home.
– Bruce and Joyce
Happy Holidays to Lund Builders! We would like to take this opportunity to Thank You for the wonderful experience you have given us over the last year. Last December we experienced a house fire and needed to rebuild our family home. After hours of research we chose to rebuild our home with you – Lund Builders. This is where the wonderful experience started. From the very first time we met with Todd and everyone at Lund Builders we were highly impressed by the genuine heartwarming attitudes. The attitude continued through hours of questions, blue print changes, mind changes, additions and more changes. Each day and each person we met, we continued to be highly impressed by everyone's positive attitude, enthusiasm, knowledge, quality craftsmanship and professionalism. This truly was an unbelievable experience. Building a new house can be very stressful, but Todd and Lund Builders helped reduce a great majority of that stress. Our family cannot even begin to express how pleased, satisfied and relieved we are that we chose to build through Lund Builders. THANK YOU to Todd and everyone at Lund Builders who made this experience unbelievably wonderful. Thank you for a beautiful house we now call home.
– Shawn and Michell
Thank you so much for all the work you put into building our home. You have a top notch, respectful and professional business that impressed us from the very beginning. We felt we were treated with respect and also felt that our needs were always addressed promptly. Now that the house is built, many people comment on the quality contruction and the attention to detail. We are extremely pleased and totally satisfied with all aspects of our building experience with Lund Builders. Again, thank you for all your time and effort. It was greatly appreciated. We will be sure to spread the good word about Lund Builders!!
– Andy, Kris and Ben
We would like to thank you for all that you have done for us over this past year. Everyone has been so kind and generous with their time and went over and above what we expected. Although we never ended up building with you, we bought another one of the homes that you built. We absolutely love our new home and get many compliments from people on the quality of the home. We know that you are a company that takes pride in your homes and truly cares about your customers. Thanks again for everything!
– Scott, Jo, Taylor and Hayley
It's been just over one year that we've lived in our Lund Builders home and we just wanted to let you know it's been a great year in a great house. Everyone that has come to visit has been thoroughly impressed! Your craftsmanship and attention to detail is second to none! Thank you for all your hard work to make our house a home!
– Shannon, David and Jack
Thank you so much for all the work you did on building our new home. All the planning that was involved takes so much time and patience, but you made it so much easier on us! We absolutely love it!!
– Rick and Sue and Family
We count ourselves blessed to have worked with you. We tell everyone and anyone how great you treated us from beginning to end. Sue got us off on the right foot by working and reworking and reworking the figures to help us squeeze everything we really wanted. The entire framing crew was efficient, friendly, courteous and professional. We shouldn't be surprised at the great crew you have. What a servant leader Todd is. I can think of at least 2 times when any other boss would have had one of his workers take care of the "less than desirable duties," but not Todd. Also, Todd was available to answer any and every question/concern we had – all with a smile and a handshake. Navigating the lighting was a pleasure, thanks to Tami. It was so comforting to have Tami there to ensure nothing got missed in the "final look" we were shooting for. You were all great!! We love our new home!!
– Jon and Jennifer
We are pleased that we have chosen Lund Builders as you have made this experience for us less stressful. Thanks again to everyone.
– Mike and Becki
After much research, we selected Lund Builders Inc. to build our retirement home. We were pleased with Lund's use of quality construction materials, their use of current technology, and their up front pricing format. Lund's willingness to work with us during the 90 day building process was extraordinary. Utmost respect was given to our ideas, and problems were handled in a timely fashion.
We found Lund Builders, Inc. to be professional, knowledgeable, accessible, timely, and easy to work with throughout the construction process.
– Phil & Joan Schneider
Dear Todd and Tammy,
Merry Christmas! We love our new home, and are full of gratitude for the great experience working with you has been. God bless you both, and thank you for the beautiful house that we'll enjoy for years!
– Love to you, the Wesners
Lund Builders,
Just a note to thank you for building our home. It is beautiful. You made building a home quite easy. If we had any questions you were always right there with the answers. Thanks for everything.
Love – Larsons
Dear Todd,
Now that we're moved in (not really) and have a few minutes (not really), we thought that we should write you and your staff this letter. Many times people like to complain about bad service, bad products, or bad workmanship, but they fail to let companies/people know when they are treated well. Bev and I believe in doing both when it is warranted.
We cannot tell you enough about how satisfied we are with you and your staff, not only in the office but the quality house built by your crew and subcontractors. As we mentioned before, some of our friends said we needed our heads examined if we thought the house could be built in 90 days and not being able to "ride Herd" on it during construction. You have proved them wrong on both counts – it was built in 90 days and it was built beyond our satisfaction without us putting our noses in the mix. I remember what Sue told us during our first meeting. She said, "we will make it as easy as possible for you to build this house" – – she was absolutely right.
You have some super people!!!
– Sincerely, Bev & Bill